Attendance chart
Anticipate situations by visualizing patterns over time and location on the epidemiological chart. This information is particularly useful for scientific studies and presentations at conferences. Additionally, monitor and compare patient scores to select the best treatments.
Customize indicators by integrating with Business Intelligence tools, such as SAP BusinessObjects Business Intelligence or Power BI.
Free trial!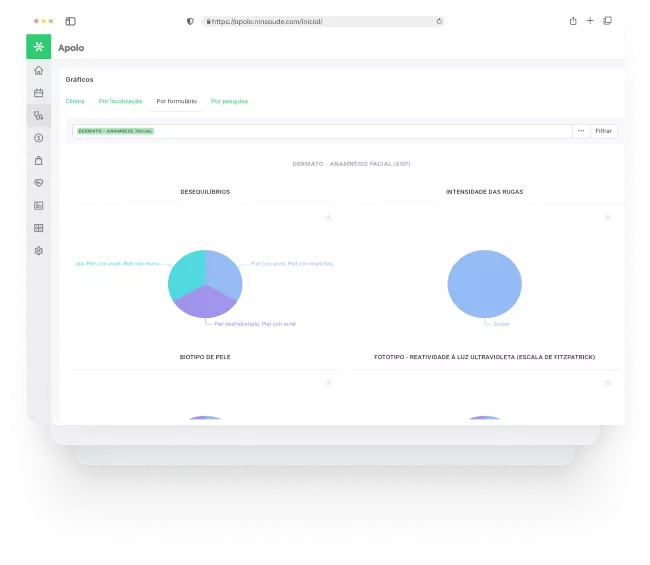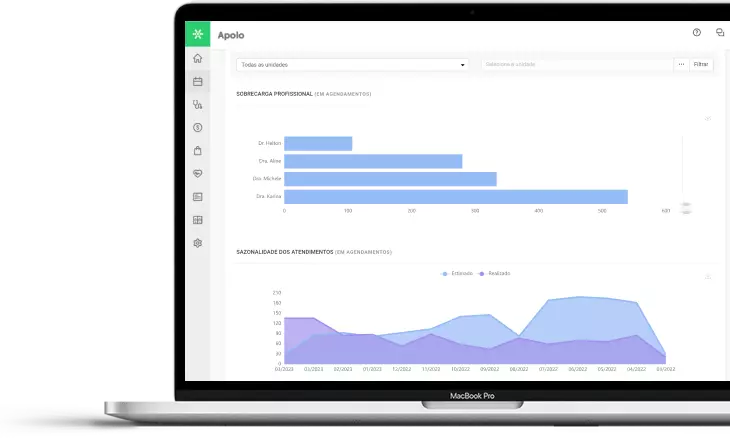 Scheduling charts
Visualize patient profiles and make tactical decisions using peak hours, seasonality, and team delay, waiting, and service times.
Free trial!
Heat maps
Create segmented marketing plans by neighborhood or city, taking into account the patients' locations. Additionally, monitor the incidence of pathologies by region with the analytical heat map.
Free trial!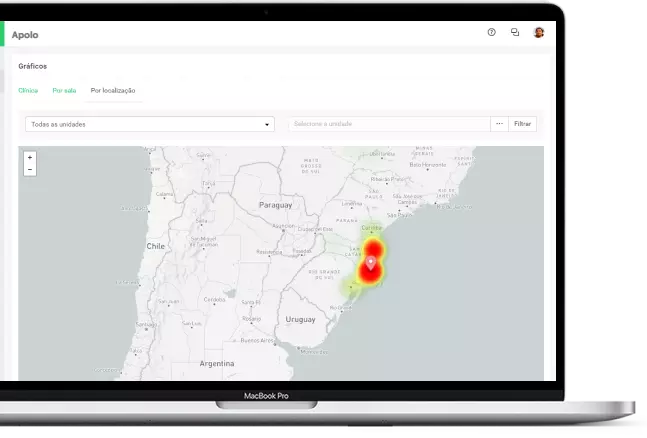 User productivity Monitor the efficiency of employees by categorizing them into ABC categories based on their productivity.
Attendance list Speed up patient entry into condominiums by providing the list of schedulings for the next day, or integrate the condominium reception with our API.
Long-term treatment monitoring Provide greater predictability to patients undergoing long-term treatments by sharing a realistic average expectation for discharge.
Patient prospecting Promote the sale of procedures that require ongoing treatment.
Scheduling map Measure the volume of appointments by service and insurance providers and monitor trends.
Frequently asked questions
How to increase clinic revenue?
Utilize the automations offered by the Ninsaúde platform to reduce investments in human resources, transform paper into electronic documents to optimize physical space, and decrease the number of manual processes or complex business models.
How to create a patient profile?
In the Charts submenus within the Ninsaúde platform menus, we provide different charts with the health, behavioral, and financial profile of patients.
Ready to get started?
Ninsaúde consultants can collaborate with you to address your challenges and help your franchise achieve leadership.