Cardiology
System for cardiology clinic management
Free trial!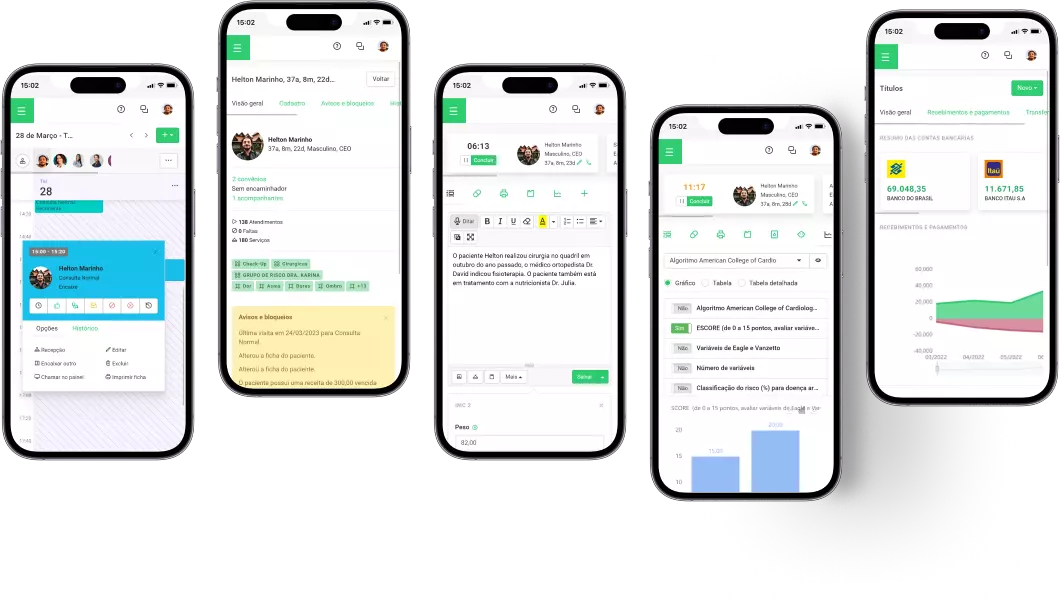 Cardiology franchises
Boost innovation, patient satisfaction, and shareholder value with a scalable platform and a dedicated team to meet all the needs of your franchisees.
More details
Cardiology
clinics
Optimize the patient experience at your clinic through shared infrastructure, providing enhanced control over technology investments.
More details
From cardiologists
to you
Control your workflow with agility and build your personal brand, all in one place.
More details
Record, report, and act based on your goals and data
Record, report, and act based on your goals and data
Make better, more informed decisions with access to real-time insights. Share insights and make more accurate decisions with management charts or integrate Business Intelligence tools like SAP BusinessObjects Business Intelligence or Power BI.
Framingham and Goldman risk score
Without using external applications, it is possible to monitor the Framingham or Goldman global risk score for men and women. This way, you can display the risk whenever you see a patient or access patient records.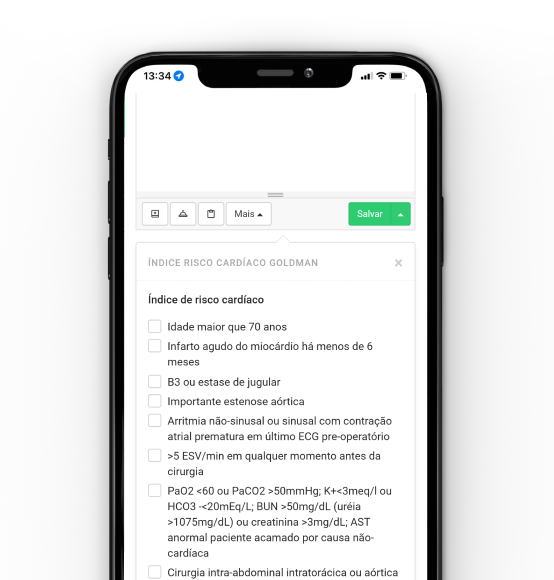 American College of cardio algorithm
Through the Ninsaúde platform, it is possible to categorize patients into distinct risk groups using the American College of Cardio Algorithm. Additionally, the platform provides summarized patient statistics.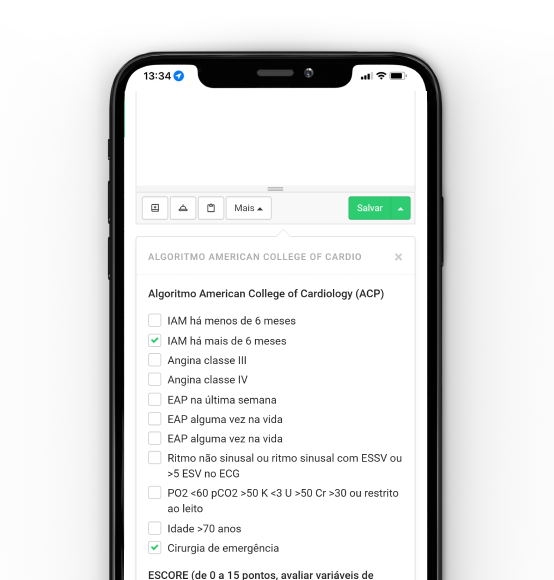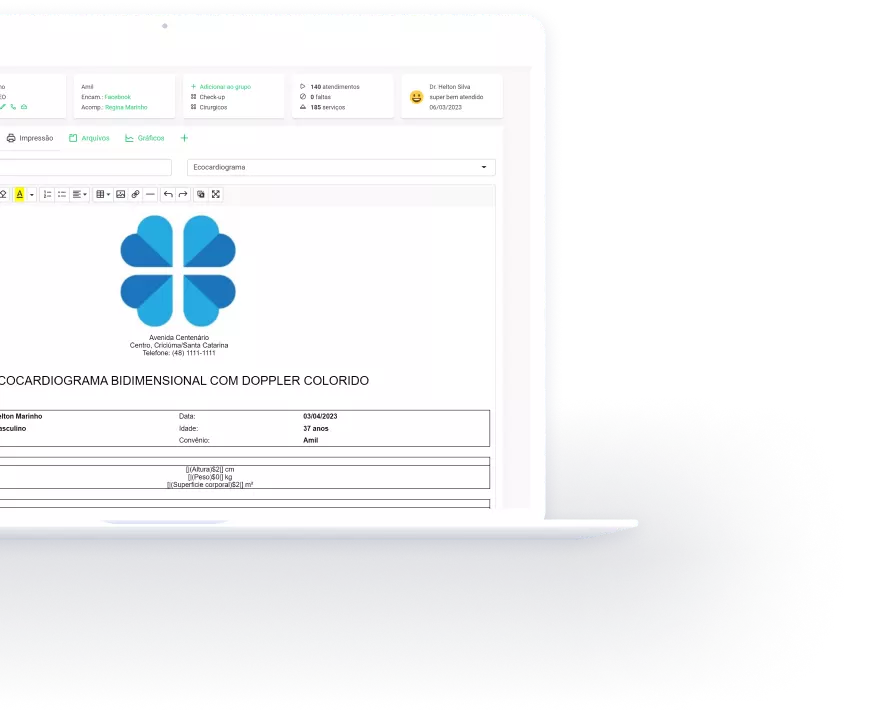 Reducing special paper costs
Reduce costs associated with special papers by printing echocardiograms and cardiological exams on regular sheets using printers like HP, directly from the Ninsaúde electronic health record.
Sell more: Periodic exam reminders
It is possible to schedule messages to be sent to patients to remind them to schedule periodic exams. This action optimizes the team's schedule and contributes to increasing sales.
CRM for cardiologists
Create integrated business and patient attraction strategies through the Ninsaúde platform, without the need for external applications. Take advantage of all available tools, such as segmented filters, to reach a more qualified patient base.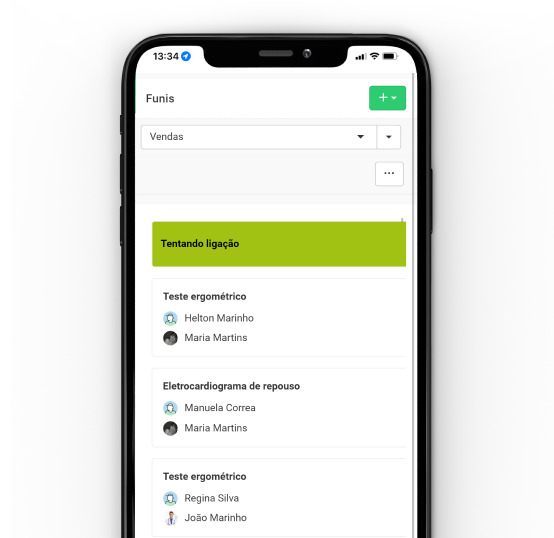 Prevent litigation
The use of Ninsaúde Safe allows for the recording of consultation audio, preventing legal actions due to the bad faith of patients and their families.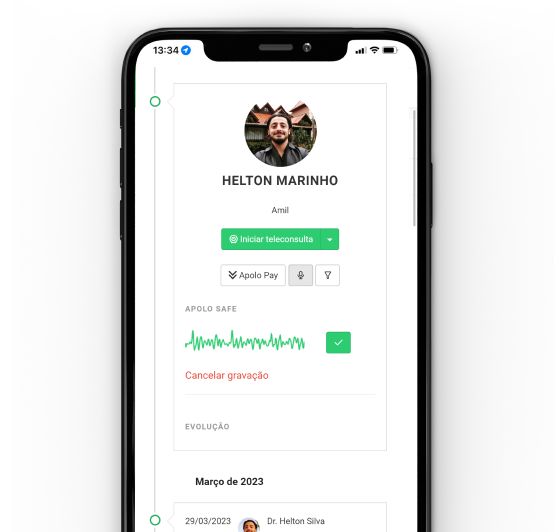 Automate your patient relationship and journey
Optimize your relationship with your patients through the automation of scheduled emails before and after appointments. Allow your patients to actively participate in the care journey, from scheduling to online payment, through check-in and responding to satisfaction surveys.
Furthermore, send segmented emails on special dates or informative to maintain a more personalized contact with your patients. All of this can be done directly on the platform, without the need for additional applications.
Frequently asked questions
How do I sign up?
The first step is to click on Free trial! and fill out the form.
Do you provide training?
Yes. Training is free. We maintain a schedule of customer success meetings to assist franchises, clinics, or independent cardiologists in their operations.
How is billing done?
Billing is done through PIX (Brazil), bank slip (Brazil), or credit card (Visa, MasterCard, Diners, American Express, and Elo). Billing can also be set up for automatic credit card payments.
How much does it cost?
We have plans tailored to your goals for franchises, clinics, or independent cardiologists. Contact one of our consultants to find out which plan fits your objectives.
Can I migrate the data?
Yes. We offer manuals and personalized data import consulting from any platform. Contact one of our consultants to assess availability and costs.