With QR Code technology, patients and their families experience autonomy throughout the patient journey, from the initial contact to the management of illnesses or discharge.
Free trial!
Always Up-to-Date contact information
Allow patients and their families to keep their contact information up to date by filling out the registration form at home, at work, in the office, or at the clinic's reception, without requiring the receptionists' time.
Online payments without reception machines
Boost sales using credit cards and Pix (Brazil), without machines at the reception, without typing errors, without reconciliation issues between machines and software. Everything in real-time and on a single, scalable platform.
Integration between platforms and offline connectivity.
Online scheduling
Incorporate online scheduling on websites and social media by customizing wait times, all time slots, some, prices, agreements, and services for doctors, dentists, and healthcare professionals.
Free trial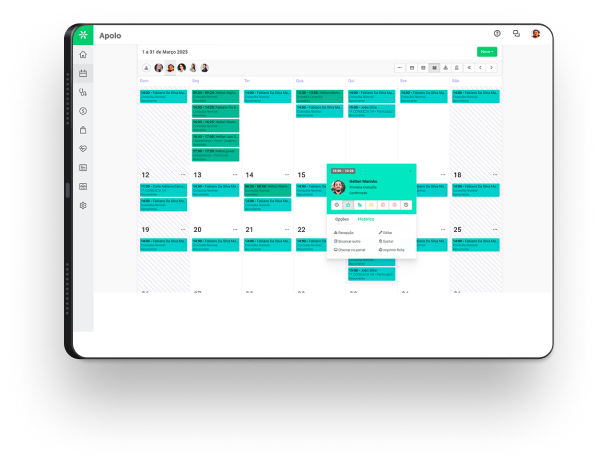 Boost participation in surveys
Increase patient and family participation in surveys by collecting results at franchisee receptions or clinics using tablets or patient-owned devices.
Free trial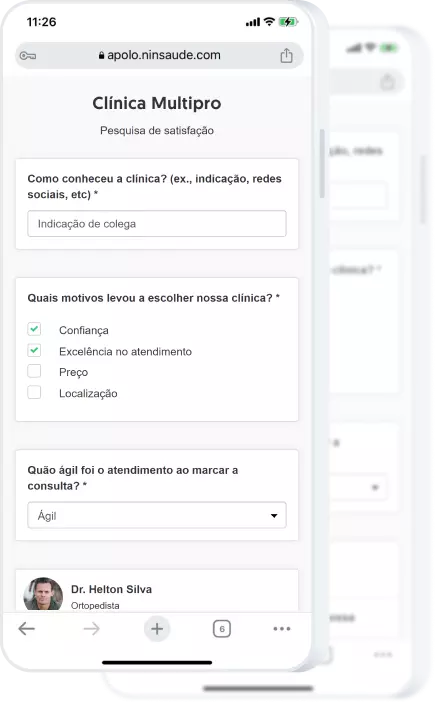 Engage patients and their families with Ninsaúde platform's QR Code technology.
Do more with fewer human resources.
Free trial!