Anti delays
Eliminate delays in care with monitoring timers, reduced chat interactions in your team, ready-made templates, audio progress, and the use of equipment that allows patient participation in the journey.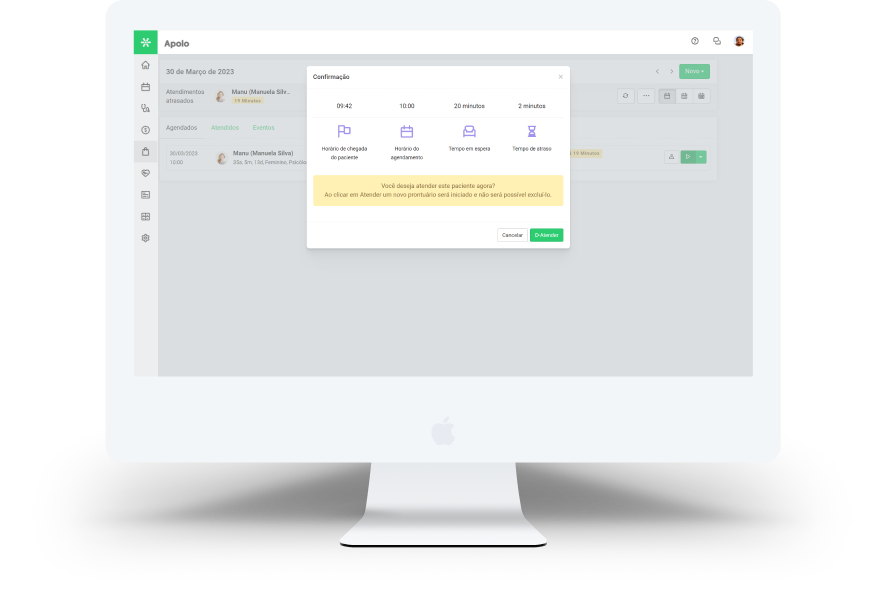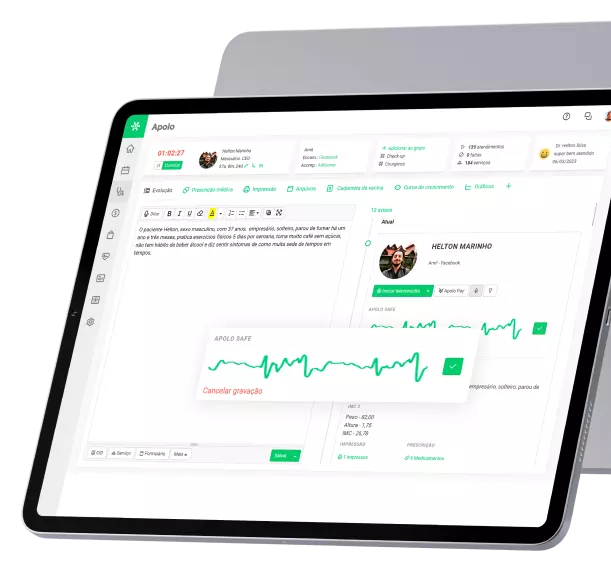 Humanized care
Facilitate humanized care by dedicating more time to the patient and less time to technology. The Ninsaúde platform allows you to record audio from consultations, enter progress notes without using the keyboard with audio transcription, and use ready-made progress templates for routine diagnosis.
Automated relationship
Numerous possibilities for relating to and communicating with patients in a segmented manner, considering characteristics such as birthdays, time of year, health conditions (such as diabetes), as well as promoting clinic events and live broadcasts.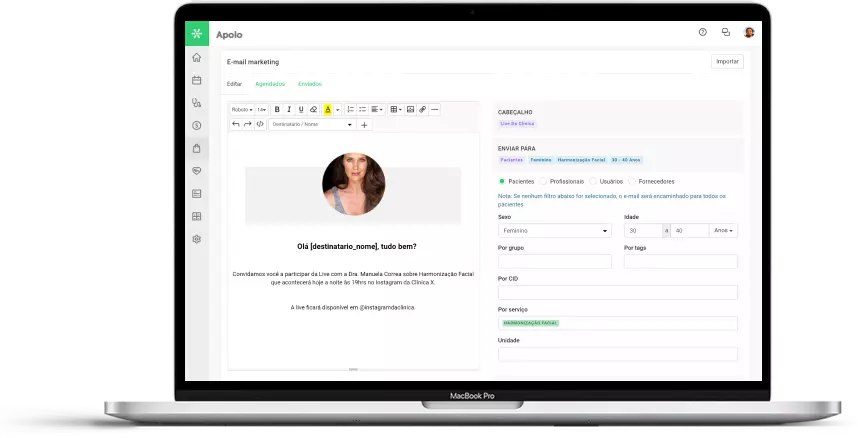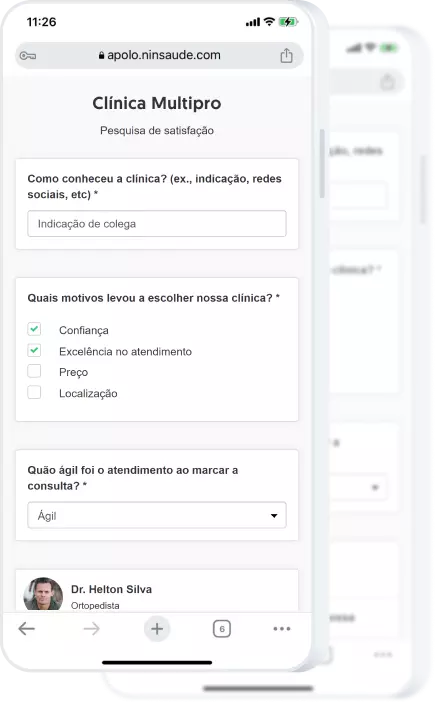 Patient journey
Customize the patient journey by allowing patients to schedule their appointments, fill out their registration forms, make payments easily and conveniently, and respond to segmented surveys assessing their experience.
Ninsaúde Pay To provide greater convenience and predictability in the patient journey, we offer the option of payment for consultations and procedures before or during the patient's visit.
Ninsaúde CRM Clinic Organize sales campaigns for new services and procedures or promote preventive services during seasonal periods with Ninsaúde CRM Clinic.
QR Code technology Enhance the patient experience with numerous connectivity possibilities between devices using QR Code technology.
Sell more services Promote complementary services to patients by selecting engaging videos and scheduling their display on the reception's television. This way, you can grab patients' attention for services that might be interesting and relevant to them.
Online scheduling Extend the appointment period for patients, allowing consultations and procedures to be scheduled at any time of the day or night, every day of the week.
Home care Enable home care without compromising patient progress by using the Ninsaúde platform on the mobile devices of doctors and healthcare professionals.
Frequently asked questions
Is it possible to send patient satisfaction surveys?
Yes, we have several ready-made patient satisfaction survey templates that can be sent to patients. They can respond to the surveys in their own environment, whether at home, at work, or even in the clinic's reception area, individually evaluating the people they have interacted with.
Is it possible to send birthday messages to patients?
Yes, we offer various ready-made birthday message templates that promote your brand, your health franchise brand, or clinic. These messages are sent automatically and can be personalized according to each patient's profile.
Ready to get started?
Ninsaúde consultants can collaborate with you to address your challenges and help your franchise achieve leadership.